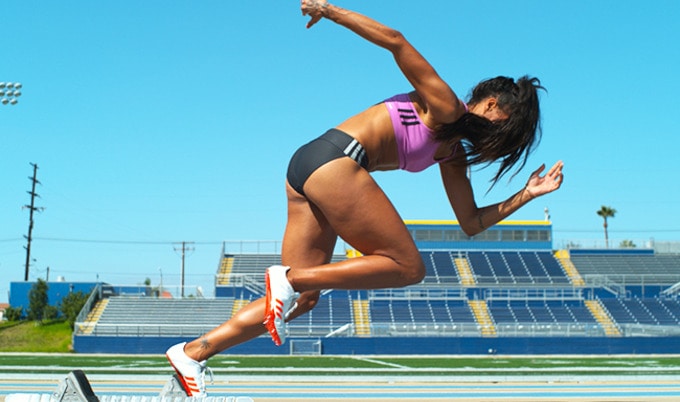 ew documentary The Game Changers—executively produced by James Cameron, directed by Louie Psihoyos (who also directed The Cove), and narrated by mixed martial arts legend James "Lightning" Wilks—debuted tonight at Sundance Film Festival. VegNews got a sneak peak at the plant-based documentary, and we're going to bet that Sundance attendees are feverishly discussing the groundbreaking film at this moment. That's because The Game Changers puts plant-based elite athletes—such as fast-cycling Olympic medalist Dotsie Bausch, endurance runner Scott Jurek, and charismatic strongman Patrik Baboumian—in the spotlight, with riveting fitness footage that'll make you search the back of your closet for your gym shoes. Naturally, the film is backed by scientific evidence that a plant-based diet really does give you an edge in achieving top physical performance. Here are just 10 fascinating facts we learned while watching this truly game-changing documentary.
1. Scott Jurek is an absolute badass
The ultrarunner might be thin, but he is not frail. To set his 2015 record of being the fastest person to complete the Appalachian Trail, Jurek ripped a bunch of ligaments, completely wore himself out, woke up at 4:30 am (for 46 days in a row), and ran/walked/crawled in record rainfall and wind to prove that a plant-based diet can get you to the top of this 2,189-mile trail that starts in Georgia and ends in Maine. "The potential of the human body is immense," Jurek says. "You can come out of some of the deepest, darkest holes if you keep pressing forward." The man had previously run 164 consecutive miles (equivalent to about six marathons) to set another American record. Now that's what we call plant-powered!